SEE WHAT OTHERS SAY ABOUT NELLA

REBECCA ADAMS

Nella Chikwe is one of the most inspirational and dedicated people that I know. She is the true definition of being UNSTOPPABLE, which divinely aligns with her Global Mission – The Unstoppable Woman Of Purpose

 I met Nella through social media and she is the epitome of a business coach, influencer, leader and speaker that you'd want to choose for yourself and your company. Since connecting with Nella, I have become a co-author alongside 21 other Women Leaders from around the world for her publishing house "Winston Cartier Publishing". I have also had the incredible opportunity to be a Guest Speaker on 2 International Radio Shows and a Global Women's Empowerment Online Marathon too.

Nella is an incredible lady who is fully equipped to help you soar in business with her skills, knowledge and expertise, genuine kindness and her expansive vision. She can help any woman to see the potential within themselves to achieve greatness within their business and rock their presence within the world.

Nella will help you to stand out and shine amongst other entrepreneurs. I am blessed to have connected with Nella. To have her as a mentor and coach is something I'd encourage you to pursue for your business. Her coaching is powerful, worthwhile and impressive.

Rebecca Adams (U.K.)
NAOMI RUDISILL-BURRELL 

Nella Chikwe is exceptionally wonderful. Her business savvy and poise is certainly unmatched. Nella and I first met a little over 6 months ago and we have become fast friends and business partners. Whenever we speak, I leave the conversation feeling  empowered. She genuinely wants to see people reach and live out their best potential. She is also a Co-Contributor of the Be Inspired Radio Show, based in the United States of America for which I am the host and I must say, she is absolutely a fan favorite.

The viewers of the show anticipate her words of encouragement and wisdom each month. She has tremendously added value and impact to the show by exposing it to a global platform. Her first time on the show generated over 1k views. She is a woman of great influence and I am truly blessed to be connected with her.

Naomi Rudisill-Burrell (USA)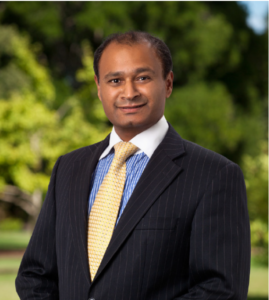 CHRIS CRAMER

The first time I went to Nella's conference I was truly inspired by her high level of delivery. It was educational, motivational and thought provoking  in the midst of providing such wealth of expert knowledge.

Nella is a passionate leader and a professional who researches her work thoroughly before preparing and presenting  each keynote presentation for our corporate conferences nationally.

The audience are compelled to confidently act with courage and certainty after leaving her impactful message.
Chris Cramer (Aust)
RON CROSS

As a satisfied corporate client and market leader in the real estate industry, I have the pleasure of rendering the professional keynote speaking services of Nella Chikwe which has spanned a solid long-term business relationship of 8.5 years and still growing strong.

Nella plays a vital part within our organisation, and positively contributes to the profitability in our effective sales and marketing initiatives.  She delivers a cutting edge, informative and insightful presentation consistently during our National Property Investment Conferences.

With over 15 years of professional public speaking, wealth of experience and expertise in training and coaching, it is evident by her results, that she is an asset to our company. Nella is recognised within the Investment, Finance, Financial Planning and Empowerment industry.  She imparts her inner passion, enthusiasm, personal experience, drive for investment and unique call to action into every conference which becomes infectious to our audience.  Nella's ability to engage the audience at every conference is what we value.

In short, Nella is the total package! Her presentation is certainly unique, motivating yet direct to the point, ultimately inspiring the audience to take massive action towards securing a solid retirement.

We are certainly happy to continue working with Nella Chikwe and value her impactful contribution in taking our property corporate conferences to another level.
RON CROSS
CEO Parktrent Properties Pty Ltd
WENDY CUSWORTH 
As Founder & Visionary of Magnificent Women Business Network l came across Nella when her names popped up on Facebook.  I was intrigued and instantly connected with Nella Chikwe's international presence and social media influence. In fact, based on her followers, I initially thought she lived in the USA.

I loved her empowering messages and posts. She has such a genuine, authentic and charismatic gift of sharing impactful value which was inspiring and aligned with my core values and vision

I felt an intuitive connection, and once I had realised she resided in Melbourne I extended an invitation for her to attend one of my Business lunches as l knew she displayed an influence that could engage, enlighten and empower my members.

The moment Nella attended my networking event, she immediately connected with my members. Her warm and caring approach and contagious smile makes it so easy for other women to connect, communicate and collaborate with her. In fact, during that initial meeting two of my members formed a close relationship with Nella, collaborating in her global anthologies movement – The Unstoppable Woman Of Purpose.

Nella's confident, feminine grace and class provides an ease and flow for others to be inspired, influenced and impacted by her wealth of entrepreneurial experience, knowledge and skills. She delivers her empowering and motivating messages with heart and warmth, Evident she's living her purpose with meaning and substance. I simply love her passion and zest for life.

As my relationship developed over the years, I've admired her way of genuinely thinking of others and allowing their voices to be heard! She has personally empowered some of our Magnificent members who have now become authors. My life and business has been enriched simply by Nella showing up in the world and living her purpose. Nella, you have a genuine gift and I am blessed to call you my business associate and dear friend!

Wendy Cusworth (Aust)

Founder Magnificent Women Business Network
LEAANN FULLER
Nella Chikwe is an inspirational leader. I was first divinely introduced to Nella  a year ago to join her on her journey of 'The Unstoppable Woman of Purpose' Global Movement. Through this journey with Nella, I truly have become 'Unstoppable.'

Collaborating with Nella has resulted in expanding additional avenues of my business globally with numerous opportunities and connections. Including, becoming a #1 International Best Selling Author, expanding my Radio Show, "Welcome to Your Fuller Life" and Ms Jennifer Pink's Sage Network Internationally.

Through the Unstoppable journey with Nella I have made connections that will expand my reach to impact women's lives globally as a Women's Empowerment Coach, Speaker, Author and Radio Show Host. This journey had truly made me Unstoppable. All of which Nella has played a large part. Thank You Nella!

LeaAnn Fuller (USA)
www.lovingyourfullerlife.com
SAMANTHA JANSEN 

Nella and I first met at a networking event in 2015. After a few months of chatting about business expansion, I mentioned to Nella I was looking to expand my business into the international area and she created a global gateway for me.

I'm so grateful for the opportunities she created for me and my business. Speaking opportunities and Co-Authoring Publication in the US. Which has resulted in my business expanding into the US to serve women in business.

I'm so grateful our paths crossed. Nella, your mission to help women create an awareness to have their voice being heard has impacted and influenced me.

Thank you so much x

Samantha Jansen (AUST)
DEVIKA KHATRI 
Nella, I met you only once and had already seen the amazing woman you are.

Calling you an inspiration to others is an understatement. You are a woman of great courage, passion and purpose.

You have given me a voice. You have placed me on the global platform as a co-author. I am blessed to have you in my life. You are a true Goddess.  Thank you so much for your love and support in my journey of being part of the International Anthology – The Unstoppable Woman of Purpose.

Your love for Our Lord and your willingness to uplift others is authentic. Your Faith in Him that He will guide and support you and therefore us has been your driving force especially in difficult times where others would have just given up. But not you! You are truly an Unstoppable Woman of Purpose. And, I love you for that.
Devika Khatri (AUST)
JULIE LUGO
At the beginning of this year, I met this wonderfully inspiring woman, Nella Chikwe, via Facebook. Nella throughout this year, has coached, equipped and empowered me greatly. She has poured so much into me, allowing me to step into my greatness, pursue my divine purpose and experience an epic elevation in my life, business and ministry.
She invests her time, talent and testimonies to equip, enlighten and empower visionary women like myself. Leading women to be an Unstoppable Woman Of Purpose as she fiercely and fearfully leads by example. Even in the midst of her expansive global projects and residing in Australia with the vast timezone differences.

Nella selflessly shares her valuable time to impart wisdom, advice and strategies to allow visionary women to soar and catapult into their divine destinies. From Entrepreneurs, in business and even spiritually too. Truly a rare jewel and woman of faith, a genuine Proverbs 31 Woman.

She coaches and pulls out your purpose whilst igniting your soul on fire.  I would highly encourage others to be coached, mentored and consulted by Nella. Learn more about her by visiting her

website at www.nellachikwe.com.

Julie Lugo (USA)
CHRIS MAYNARD
How do you stop someone who doesn't surrender? How do you tell someone there are limits when all they do is go ahead and exceed them?  From the day I met Nella I knew that she had what I call "the stuff of excellence," she's a difference maker!  While speaking, people are inspired; while talking personally, she connects; while mentoring, people are challenged and changed.  I have seen Nella practice what she preaches; seen her respond to life's challenges and watched with great admiration this woman that I had the privilege to work with, go from strength to strength, showing the leader within her was stronger than the circumstances around her!  She's a connecter of people, a woman with values that have kept her true, an excellent example as a wife and mother and a woman that I am proud to call my friend!
Chris Maynard (AUST)
www.tamborinelifechurch.org.au
MELISSA A. BROWN ODAZIE 

Nella Chikwe is an absolutely wonderful woman, an unstoppable woman of purpose, who indeed possesses strength, dignity and beauty. I was blessed this year to meet Nella, and though she resides far away, she has a way about her that makes one feel as if you have known her for years.

Nella's motivating spirit captivates you and intrigues the masses. There is surely no wonder as to 'why'  this unstoppable woman is influential.

What I find to be the beauty of it all, Nella's Global Movement through 'The Unstoppable Woman Of Purpose', is not just all about her and her mission. One can clearly see, her Global Movement is about serving and empowering other women to be the best versions of themselves.

They say to be a great leader, you must first be a good servant.

Well I'd like to say, Nella has that down pat and her impeccable service to others is truly inspiring. I find it an honor and a privilege, to call her my sister in business and a friend.

Melissa A. Brown Odazie (USA) 

THERESE O'NEILL 
I am delighted to provide this testimonial for Nella Chikwe, Author, Publisher, Speaker, Entrepreneur, Business Leader and Founder of the Unstoppable Woman of Purpose – Global Movement.

I have known Nella for over a decade. From the first day we met, she made a positive impact. She radiated energy and passion that I could not ignore and I knew then that we were destined to collaborate and achieve great things together.

I am the CEO and Founder of Alphabroker Mentoring, Australia's largest purpose-built mentoring business, established in Melbourne Australia in 2009 today our reach extends to almost 300 clients all around the country. I am also an Investor and Co-Collaborator of Mentorvision Pty Ltd, an online coaching & educational Platform and Content Provider.

I was introduced to the Unstoppable Woman of Purpose Global Movement by Nella in 2015 and joined immediately because I embraced everything that it stood for. A platform to share and learn from the experiences and successes achieved by other like-minded women from all different industries all around the globe. To gain strength from their achievements to continue to live a divine, purposeful life that inspires others to also live, breathe and love authentically and passionately. AND not cause intentional harm.

I have made friends and deep connections with many, many women who are also part of the movement and my life has been blessed and enriched as a result. Nella has been an instrumental catalyst of that.

In mid-2016, together with Nella, already a No.1 International Best-Selling Author, I agreed to participate in the Unstoppable Woman of Purpose Anthology which is soon to be released and of which I am immensely proud.

Nella is passionate, authentic, vocal and courageous in her devotion to the Movement, to Community and to women everywhere.  EVERYTHING she does, every decision she makes, every Cause she supports, aligns with these core values.

I cannot recommend Nella and the Unstoppable Woman of Purpose Movement more highly and I encourage all Entrepreneurial Women to be part of it.

Therese O'Neill (AUST)

JESSICA SCHUURMAN 
Nella has truly reinvented my whole self worth from being a day dreaming hippy to a truly unstoppable woman filled with purpose and passion. She has pulled out my true purpose in life and smothered the lazy person I used to be.

Since meeting Nella I have joined her company – Winston Cartier Publishing and actively contributed in the editorial division for the publishing of her first volume of the GLOBAL ANTHOLOGY and WORKBOOK of 24 series. I will also be featured as a co-author in another GLOBAL Anthology! These are things I have ONLY dreamed of and now they are my reality.

Nella is a caring and loving spirit, who will go over and above any of your expectations. She is very intuitive and knows just what you, your life and business need to experience new catapult shifts of elevation.

I highly recommend Nella as a life and business coach, she is truly able to transform your dreams into reality. You will not regret it!

Jessica Schuurman (CAN)

www.tbswmedia.com
YVETTA GAYLE-THOMPSON 

My encounter and experience with Nella is truly heart felt and genuine.

After noticing a few inspiring postings and string words of encouragement, I reached out to Nella via social media.  She is in Australia and I am on the east coast of the United States, but Nella made time for me.

Nella made me feel like I could conquer the world.  She was a great listener, very intuitive, and we have a real connection.  She is transparent and non-judgmental.  My conversations with her made me feel like I already knew her.

Nella doesn't mind holding you accountable too.  Through this awesome, magnetic connection I have been inspired to take action and live an Unstoppable life.  I have a duty to be accountable for helping others.

Thank you Nella for being a true inspiration!  I call you, friend!

Yvetta Gayle-Thompson (USA)